Istanbul. I really want to go here, especially after seeing all of House to Haus's pictures… the tile alone looks amazing!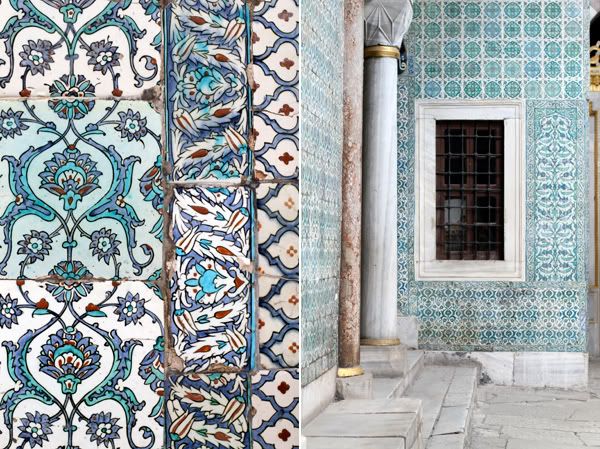 Read: The Luxury Frontier. Mongolia is another crazy place a little closer to us that I really want to visit. Who doesn't want to witness a gold rush in action? The article talks about how gold and other mineral deposits have brought Louis Vuittons to this formerly nomadic society to serve a mere 1,000 nouveau riche. It also mentions that Mongolia has the best cashmere in the world, which I'd love to buy straight from the herders as the Chinese often mix it with fillers. In the picture below you can see super modern buildings above an ancient monastery in the capital city of Ulan Bator.
Yellow bee hive cake. I wish we lived closer so I could make this for my father-in-law, who is a beekeeper.
Found on the always inspirational Lindsey Bee. Speaking of which…
Asia travel maps! Lindsey makes these to commemorate people's travels… what a wonderful souvenir that you can hang on your wall!
Lilly Pulitzer does furniture. I think every table should have a drawer. I hate to say this, but this looks like the perfect type of thing to have copied in Shenzen.
Carrot pitcher. Can one ever have two many pitchers for flowers, water, iced tea, lemonade, or cocktails? I think not.
Iced Coffee. Darcy inspired me to refrigerate some coffee and freeze some coffee ice cubes = the perfect way to combat steamy Hong Kong!