Oh my goodness!! There is just so much going on right now–this will be a long post!
Chinese Billionaire Tells Wife Via Twitter He Is Leaving Her. Chinese billionaire Wang Gongquan announced on the social media website that he was leaving his wife for his mistress, according to the Daily Mail. "I am giving up everything and eloping with Wang Qin. I feel ashamed and so am leaving without saying goodbye. I kneel down and beg forgiveness," he Tweeted. The scandal has left the billionaire a laughingstock in China, according to the Daily Mail. The Wall Street Journal reports that Gongquan's Twitter post was re-tweeted 60,000 times in 24 hours.
My Hong Kong. This gorgeous woodblock print book would make a great gift for kids here and back home. I love how it captures so many iconic Hong Kong scenes. Mention Yummy Mummy and buy 5 copies of the book at the regular price (HK$180 per book) and get one book free.  Each book is signed by the author, and you'll get free local delivery in Hong Kong. Total cost for six signed books delivered to your door: HK$900 (17% off the retail price).
New restaurant gimmick. Like the rest of the yuppies of the world, I appreciate a "new" restaurant concept as at this point, they're hard to come by. A Conflict Restaurant in Pittsburg that only serves food from whatever country we're at blows with at that moment. They switch the country every four months. Discovered on the always lovely and inspiring StephModo. Currently being served: cuisine from Afghanistan. Next up: North Korea + Venezuela. I love how much you learn about a culture from its food and I love the way this makes current events a little more accessible.
Patterned curtains. I love these curtains! They remind me of my mother-in-law's in her dining room, which I love. Grosgrain Fabulous has a whole tutorial on how to make them yourself.
DVF does maternity. She's got a few nice pieces–the wrap dress seems to make a lot of sense with an expanding tummy. Can't imagine a newly pregnant lady would turn one of these down!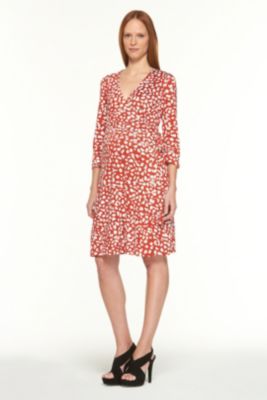 Get your grill on. Yummy Mummy did a nice round-up of places to grill outdoors in Hong Kong–a great idea for people who want to entertain but don't have the space to host people at home.
"Many see China's rise in political, economic and military terms. But the Chinese renaissance is in its essence a moral and intellectual challenge to the modern world."

"Ordinary Chinese people enjoy as wide a range of personal liberties as those anywhere in the Western world. But those with political aspirations contrary to the collective objectives of the state and society are severely constrained, even repressed."
Read: The War Against Girls. Since the late 1970s, 163 million female babies have been aborted by parents seeking sons. Today in India there are 112 boys born for every 100 girls. In China, the number is 121—though plenty of Chinese towns are over the 150 mark. In her new book, Mara. Hvistendahl argues that, not surprisingly, these imbalances lead to very unstable and highly violent societies–men need us ladies to keep them both happy and in line. I really appreciate her initial premise, but it seems like her reasoning gets quite skewed when she starts making political arguments, like making it illegal to find out the sex of your baby beforehand, while allowing abortion to remain legal.
"The dual-career issue remains the No. 1 reason for refusing assignments."
"Some 20 years ago, financial compensation packages for expatriate families were more robust, with higher salaries and other perks like drivers, club memberships and first-class airfare for home leave so a spouse could afford not to work. Today, while packages are lower over all, "companies are being more proactive" in helping spouses find work, Ms. McNulty said."
"More than 80 percent of those not working wanted to work, and those who worked were found to be more likely to report a positive impact on adjustment, family relationships, and general heath and well being. They were also more willing to complete or extend current assignments or to go on new assignments than nonworking spouses."

"A failed relocation or early return can cost about $1 million. That figure is multiplied with group moves, which are on the rise, Ms. Marshall said."
Golden Gate Proposal. If you made it to the end of the post, I feel the need to reward you with these awesome pics. How in the world did he get permission to do this?
He was smart enough to tie the ring to a string! San Fran I do miss you! Discovered on Cup of Jo.